I still remember the days when I used to enjoy window shopping but now the world has shifted itself to an online platform which is well socialized! Our purchase decisions have somewhat converted into online availability. Imagine a situation when someone asks you to check the best mobile phone in the market, within seconds you would surf the sites in your phone and find the best possible answer you can suggest.
Now that's where eCommerce development plays an important role. As a reader or a visitor what makes you go through the site? What makes your decision so prompt that you decide to visit a site for better information? First is the design of the site and then is the content that attracts you. As a reader what do you look for in the content of a particular product? A crisp detail about the product which gives you each and every detail about the product configurations is all what you need.
Business is shifting to an online market! People around you generally discuss this thing very often but what is the reason behind it? Business is seen through profit! This means that it is obvious that online market is giving a higher profit than anything else.
The simple answer to why eCommerce has made its way to important Business Decision is based on some inevitable facts. Ecommerce has now become an important way to expand your business. You cannot just sit down on your store and wait for customers. It has become vital to reach them in every possible way. Gone are those days when people used to go for shopping at different stores. Technology has offered customized stores on mobile phones, laptops and computers. The world is on social media and a company profile that advertises well on social media makes a great profit. Whether it is Amazon or Flipkart, their social medial presence never ends. Their eCommerce presence is due to the strategies they use to convert their visitors into customers!
The social media encourages visits to the eCommerce store and thus links itself with the potential customers. With eCommerce store you get multiple customers all across the world. With the busy routine lives of people have become hectic and to fit in this busy schedule of people's life is an eCommerce that gives them the experience of best shopping within minutes. Nowadays everyone prefers a life that gives an in-hand solution and the best possible solution is a store that fulfils all the requirements within minutes! ECommerce is important because it is one of the most convenient ways to be in touch with customers.
A brand name is all what we need. An eCommerce website helps to expand the company's name across the world thus making your store a Brand. It is not limited to a particular area. The best thing about it is that your store has customers that are not restricted to a particular area! Importance of an eCommerce store is that it has made purchase decisions of customers very easy. Now, you don't need to think a lot while making a purchase. You have all the specifications about the product and a well defined product automatically influences the purchase decisions of a customer.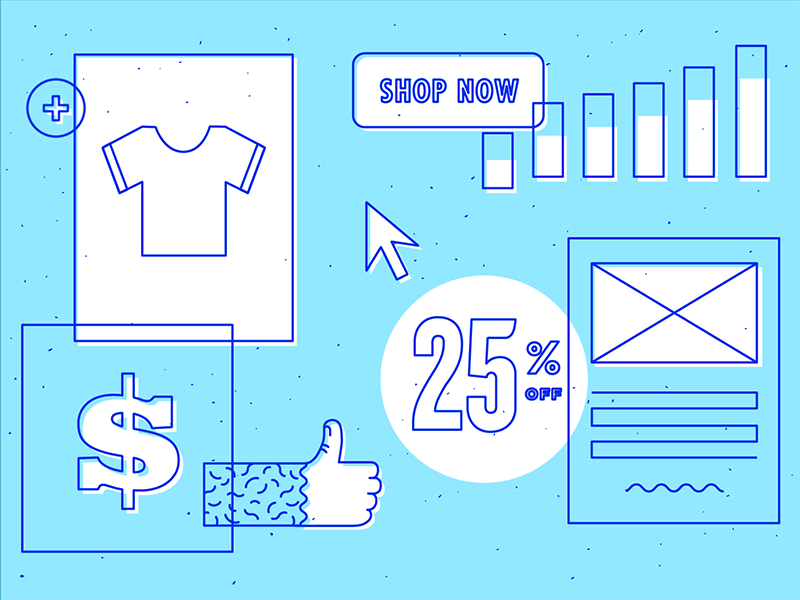 An eCommerce store is a package that gives you liberty to take decisions quickly. Let's go through some points which make eCommerce the smart decision for profit of your business.
You get a good pool of all products in just a click
Do you know how difficult it becomes for people who live in small cities or villages? They have very little variety of products and it becomes quite difficult to satisfy customers in terms of variety. The best example can be taken of a shoe store where we visit about 6 to 7 stores just to pick the best one according to our choice of color, price as well as size. Just imagine a store which has number of retailers, thousands of sizes, your preferred color and price! Doesn't it make a wonderful thing to opt for? ECommerce store expands the boundaries of traditional methods.
Much cheaper than traditional selling options
Offline eCommerce limits your services as well as increases overhead costs, store management cost, transportation costs, security cost, salary etc. Thus, eCommerce, dropshipping in particular, helps to reduce the overhead costs of retailers because of which they can sell their products at genuine costs without additional charges.  This makes it better for customers and sellers.
Time and tide waits for none and its better not to waste it!
Nowadays, people are opting for eCommerce and it has changed the way people buy different products. The best example we can take here is of online degree courses where students are free to pay their fees online and can select their own time for completion of the course. Students now don't have to visit study centers for defined time period. They have a flexible option of opting their own time period of completing the course through eCommerce websites.
Off-course you don't want to miss best deals
In traditional method of shopping people are unaware of trendy items or new products. Not only customers but even local retailers are unaware of what's going on in the international market. Ways of thinking has changed, the way people dress nowadays have changed, appearance, habits, each and everything that we do in our daily lives has changed. People now have a good knowledge of what is going around them due to which their personality has changed. You come to know about special discounts and deals very easily.
What is responsible for making you aware about different trends? Yes, it none other than the online markets. The trend is on fire and whether it's a city or a village, everyone knows about the ongoing fashion.  Let's not just take an example about fashion trends! We can also think about educational courses that can be taken by students studying at different regions. ECommerce has connected people all across the regions equalizing their living standards.
A new level of transparency in Business systems
The biggest problem for developing countries is the corruption issues where the amount of money transactions between sellers and buyers is very high. Few steps should be taken to raise the transparency. How does eCommerce play an important role in making business transparent? It explains every debit, credit, bank account details about buyers and sellers allowing government to keep a check on the expenditure and the accounts.
ECommerce has brought the concept of digital transactions as it uses credit, debit and net banking. Government can easily examine the buyers and sellers with their personal details used in eCommerce sites. Doubtful accounts can easily be traced at any time.
Business Expansion can be done on finger tips
Local retailers used worry about expanding their business throughout the country. Ecommerce has made the concept so easy that business, products, services can now be extended without any difficulty. There were various factors that limited the expansion of businesses like market situations, local competitors, brand equity, interests of customers etc.
ECommerce has helped business to expand and is a boon for small business people to make a vision as well as set an online store. Not only this, businesses are now able to make hassle free profits in less time. The world is moving ahead and people are making smart choices by setting up an eCommerce store which acts as a power supplier to all types of businesses. 
You know beforehand what customers expect from you
Interactions with customers on eCommerce websites generate some information. This can be well used by different sellers to understand what their target customers expect from their products. The thing is that genuine customers get right products and services offered by genuine sellers.
Customers can give reviews about the product on eCommerce sites. This let sellers know in advance what their customers are looking for! This advantage can only be taken on eCommerce stores.
Make your brand a successful one
eCommerce is that one platform through which brand success can be well goaled. Positive feedbacks, 5 star reviews, good comments helps to increase brand awareness which helps people to choose the right products and services according to their needs and requirements. You can use it well for marketing purpose. It's important to understand that with technology customers have also become smarter in making decisions when it comes to buying products. To give a good brand opportunity to customers it becomes important to build a quality product. This can bring boost in your business.
Are you ready for your eCommerce store? The best thing one can do to expand its business is to build an eCommerce site that attracts customers and gives them a personalized experience through its design! eCommerce has now become vital for any business and the smart decision would be expand your business with a smart eCommerce store. If you are looking to develop an ecommerce website, then connect with Aalpha, we have over 15+ years over development experience.
Also read: How much does it cost to build an online platform