Internet-based communication such as social networking apps often refers to social media platforms allow users to engage with the right people and share information. There are many types of social media platforms including networking, blogging, photo sharing, and video sharing. In between, there are hundreds of apps notably, Facebook, LinkedIn, Twitter, Instagram, WhatsApp, Snapchat, YouTube, and Vimeo sharing billions of users across the globe. When used properly, these social networking apps add value to an individual's life as well as society as a whole.
People love to share their opinions, talk about their stories, and speak about something they like, or become viral. Through these social media apps or platforms information spreads around the world in moments. We literally live in the digital world of a social network of choice. And because of these smartphones we have, it has become a lot easier to access these platforms. No matter where we are, what we are doing, people can get to us.
Whether it's through text, email, Facebook, they can contact you. Social media is everywhere. Not being connected with your social media is an exception. There are many debates, complaints and legitimate downside of being connected twenty-four hours, there are a lot of advantages that someone will take for granted or may not be even aware of. On a professional level, social networking apps greatly helped increase the scale of business in a fast and convenient way.
It can not only increase the size of your market but also to help you build your professional knowledge and network by connecting with professionals sharing the same thought of business. That's the reason most of the businesses have now adapted social media platforms in their marketing strategy as an inexpensive, fast, and a convenient way to reach most of the population of the world. It gives equal opportunity in what they do and enhances the way customer thinks about the things.
Check: social media app development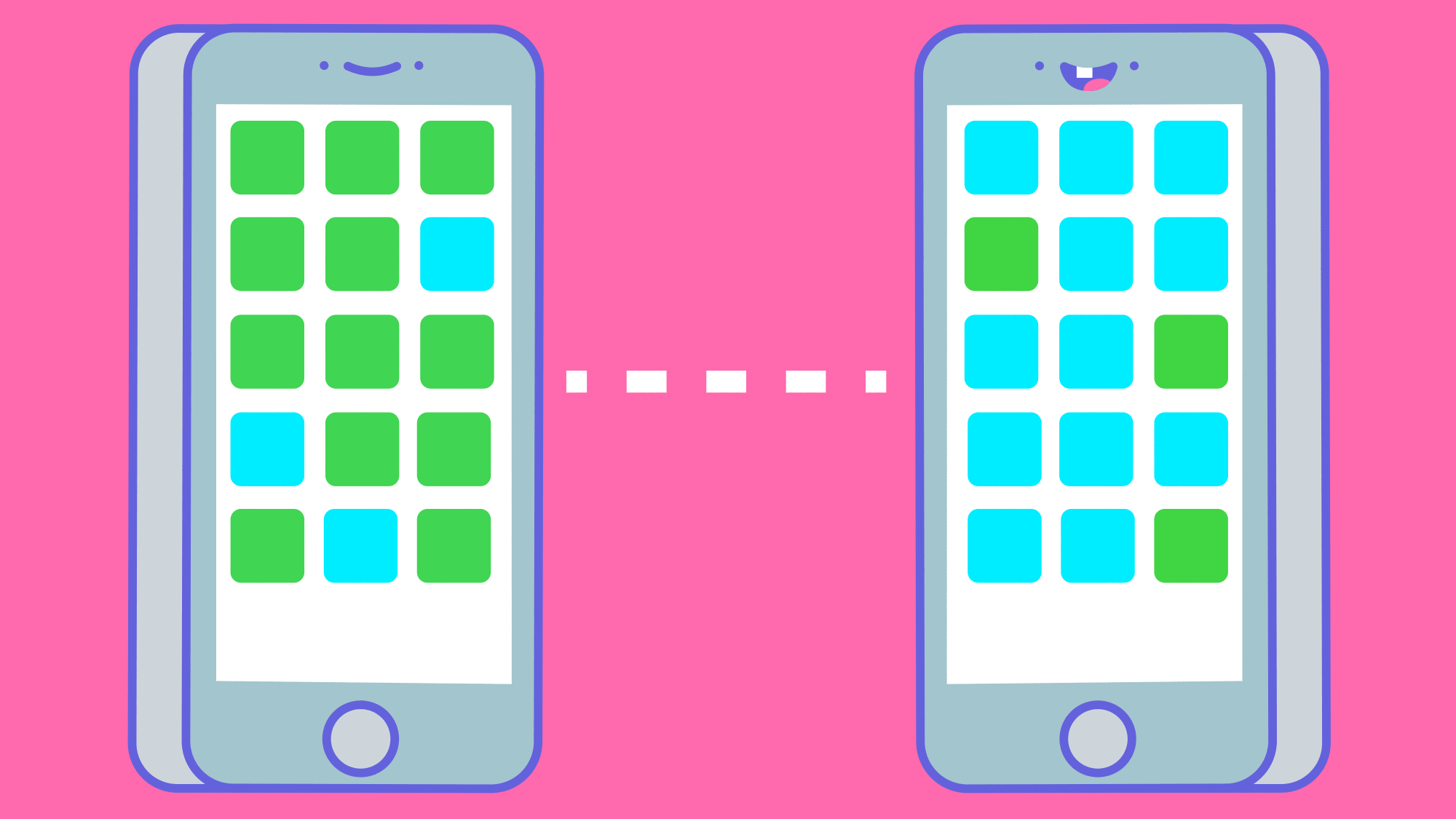 Benefits Of Social Networking Platforms
Scalable social networking applications offer users with a huge variety of benefits which are mentioned below:
Keeps us informed about the world:
The main advantage of social media networking apps is it connects people to each other. Regardless of location, religion, age, or group you can connect with anyone and share your thoughts and ideas and learn from people when they respond to you. You can get the piece of information within moments. Even people who don't care to read newspapers or have no time to watch TV or listen to radio find out about current major events through family and friends on social media. However, how reliable is that information is another question.
New ideas/ different point of views:
People share new ideas on social media and it could be the one you have never considered. It also provides an insight to read about both sides of the issue when people start discussing it. From there you can look up the data for yourself and have your mind open to new and shiny points of view.
A tool to reach your customers:
Businesses ten to fifteen years back didn't have that same options that now do. By using social media platforms you can build a relationship with your customers and your prospects to get into business with you. That makes them more likely to use your services as people do business with they know, like, and they trust. You can also get feedback right away after the sales and respond to their concerns if any.
Market Research:
Social media is literally a voice of customers and from a business point of view a small window into the consumer world. The kind of information that used to take hours or weeks to obtain from the sample group, is now readily available as people willingly put it out there. Unlike other modes of communication like email or letter, there is a complete profile of customer containing information about their habits and preferences.
Using social media app or platform you can get this information instantly to find about their behavior, likeness or trends and can adapt or change your current marketing strategy tailoring to your customer's needs. You can tell what you have to offer because what you are offering is really their idea. You can also personalize your advertisement based on customer's preferences, real-time feedback or excitement.
Support the society:
For everybody encouragement and support is really important. And social media can help with that. It gives people freedom of speech. Whether you want to raise funds to help a needy person or to give away for some charity, there is an easier way on social media to do that than by the government. Social media apps can be used to show support to many out there working for a good cause. Social media allows people to convince out of billions to invest a small chunk which ends up turning into a large fund in total for support. Joining the group with the same goal and making a long-distance relationship can go a long way towards making those goals a reality.
Good for the customers:
Lots of large business now days use social media platforms to present their product to customers. Which saves them a lot of time and trouble in searching for the right product without having to visit the stores or making the phone calls. All kinds of companies do social media specific giveaways. Customer also can benefit by using social media networking with various similar industries interlinked to each other offering discounts and vouchers for filling out small surveys or liking to their page which also benefits the company as well.
Good for the company:
By creating ease to your customers using the social media networking app, you can reasonably increase your customers and thus can increase your revenue. while presenting the company on social media app will get your product recognizable on large scale and by answering to their query in real time using some chat will increase your customer loyalty and retention and all these numbers will stack up for a rise in your profit.
Fast and Easy:
Other than increasing the number of customers and sales and profit, businessmen find it rather fast and easier way to present their product directly to their customer and to attract more customer loyalty. They find it a convenient way to offer discounts and special offers on daily or weekly bases depending upon the turnover. Constantly updating the customers about new products and promotion also shows your loyalty towards customer and seriousness about their needs and therefore, sales volume increases.
Education:
While social media is well considered to be a benefit for businesses and society, it is also beneficial for students and teachers. You can contact very easily to expert and professional through social media networking and get benefited mostly free of cost. You can follow anyone depending upon your field of interest and learn and enhance your knowledge regardless of your location and educational background without having to pay them. It also helps students to get only the information useful to their scope of work without wasting considerable time and energy learning through other modes of study. By joining the learning groups and other educational groups students can also improve their learning methods.
Personalization:
The real challenge with traditional media such as newspaper, radio or TV is that they are just impersonal. While on the other hand social media apps like Facebook, Twitter or LinkedIn they are more personals. As they post on your wall or they pass it on through tweet or re-tweet from your connections. This becomes a real big deal for the business, as people trust the information far more when it comes from someone you know. So, versus a newspaper ad or billboard, your impressions are personal.
Customer service and feedback:
If you have an unhappy customer you need to take care of it as they influencing the perception of your company. And by addressing that issue over the social media where you are sharing a single platform will show people that see it that you are reputable and that you take care of your problems and complaints. And if the customer on the other end is a happy customer and posting positive feedback on your social media platform is really his friend about your business. This type of feedback is a testimonial for your business and will increase your reputation in the market.
Lead generation:
Social media networking apps really help you in your business to identify potential leads. Through social media platform, you let people see your business. You introduce yourself and your business to them. It's like handing your business card to them and let them decide whether or not they want to do business with you.
And you can tell if they do want to do business with you if they like your page on the Facebook, follow you on Twitter, Linked you through your LinkedIn, or subscribe to your fee through your blog as by doing this they are really raising their hands and saying that I want to do business with you. That's a really powerful lead generation because they qualify themselves by raising their hands. And from there you can increase your potential customer database or make some good relationship with your target audience.
Brand Awareness:
Everybody is looking for the next thing before they really want the last thing but what people don't like is one type of brand identity and next day having it completely different. You really need to be specific about what you are going to brand to what audience and social media networking apps make it easier for you to find your right audience by having to know your customer more closely and you can pinpoint your marketing strategy accordingly. Posting comments consistently, joining groups, helping others on social media, you will notice your account will start climbing up in popularity and over time you will get more crowd and people liking to your brand on social media.
Looking for social networking app developers? then Aalpha can help. Connect with us today and see how easily you can hire developers with us for your next project.
Also check: cost of social media app