The passion for UX design comes with the desire to pursue a career in the same. Are you passionate about user experience design? Do you need to follow or launch a career in the same field? Do you think of no occupation other than user experience design? In this piece, we have the proper steps and critical elements to help you launch that career in user experience design. Pursuing user experience design requires first developing fundamental knowledge on the same. Understanding this knowledge comes with dedicated market research, having a solid basis in design, and maneuvering through the through-ways in product and strategy development. UX design experts have chosen different career paths to reach their desired goals.
With UX design, it is crucial to understand that people pursue other ways to achieve the desired level. Therefore, everyone working as a UX designer can focus on different or related fields to reach the level of expertise in UX designing. Therefore, if you have a great passion for UX design, it is essential to leverage associated skills to help you pick up with other designers.
There are very crucial undertakings you will go through to ensure you achieve your passion and goals in UX design. Before starting a career in UX design, you must acquire a wide range of UX design fundamentals. It would help if you also learned critical tools for the best design, worked on related UX design projects to advance skills in the same field and developed a personal portfolio to showcase your skills. Therefore, a successful launch of a career in the same field begins with adherence to the stated steps. Let us extensively explore the steps before you pursue the launch of a better job in user experience design.
How to Become a UX Designer in 2023
Learning UX design fundamentals
When you want to start a career, the first step is to focus on understanding the basics of that career. The same thing applies to UX design – before launching a career in this field, you must at least have some essential background in UX design. Understanding the fundamentals calls for developing various technical skills through advanced research, a collective term that will include data collection in UX design, wireframing, and prototyping, among others. Soft skills are crucial in helping you smoothen your path before the launch – the soft skills you need to acquire are communication, collaboration, and project management skills. Therefore, all you need for the fundamentals in UX design is to create a basis of hard and soft skills. It is always an excellent approach to keep attending boot camps and enroll in online and offline courses in the field.
Online courses in different areas are increasingly popular in the current generation, and similar courses in UX design are no exception. Most UX design boot camps have proper and complete coverage of usability testing, responsive design, and interface design, among many other elements. Ensure you spent enough time in those boot camps, and in the end, you will gain a wide range of design skills and be fit for the UX design industry.
Understand proper usage of crucial UX design tools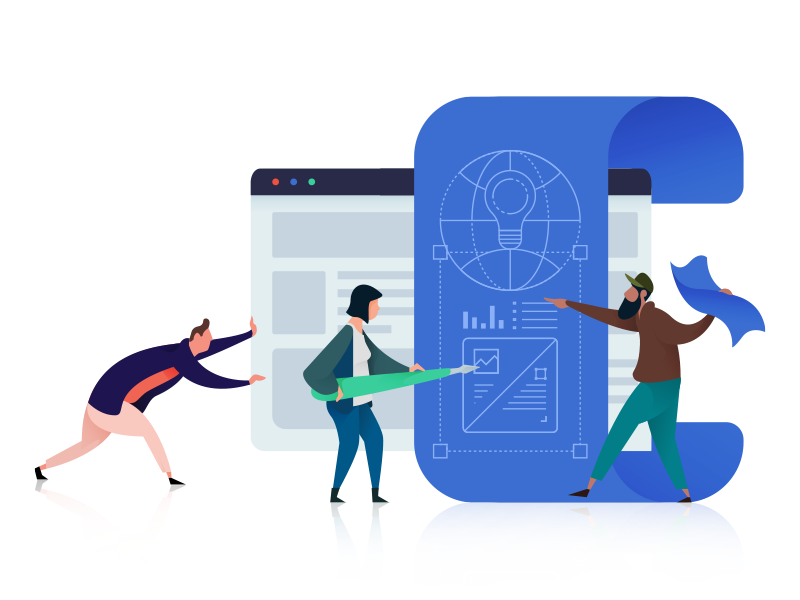 UX design comes with a wide range of tools that are crucial entities in achieving better strategies. Some of the tools are complex to use, while others are standard. Since you will encounter these tools day in and day out after launching a career in your desired area, you must understand their ins and outs. They require great mastery and frequent usage to become an expert. Typical examples of the tools you need to master their use include InVision Studio, Marvel, and Figma, among others. In addition, standard and popular options such as Photoshop will always stand out in interface design. With some of these tools, you can always learn how to undertake advanced prototyping, micro-interactions, and testable models.
Explore and work on a range of UX design projects
Working on projects is one of the best ways to advance your skills, as you will handle most things practically while growing your experience. Theoretical approaches to UX design will remain to be helpful. However, theoretical approaches tend to be unhelpful without undertaking any project or exercise. Therefore, you must work on practicing and refining the skills you might have gained through theoretical approaches. While working on UX design projects, you can consistently implement the new skills you gain in new UX design problems you encounter on the way. It is also crucial to focus on various projects while creating the best user interfaces for the users – working on multiple projects gives you a chance to explore new ideas and solve new problems.
Develop a portfolio to market your design skills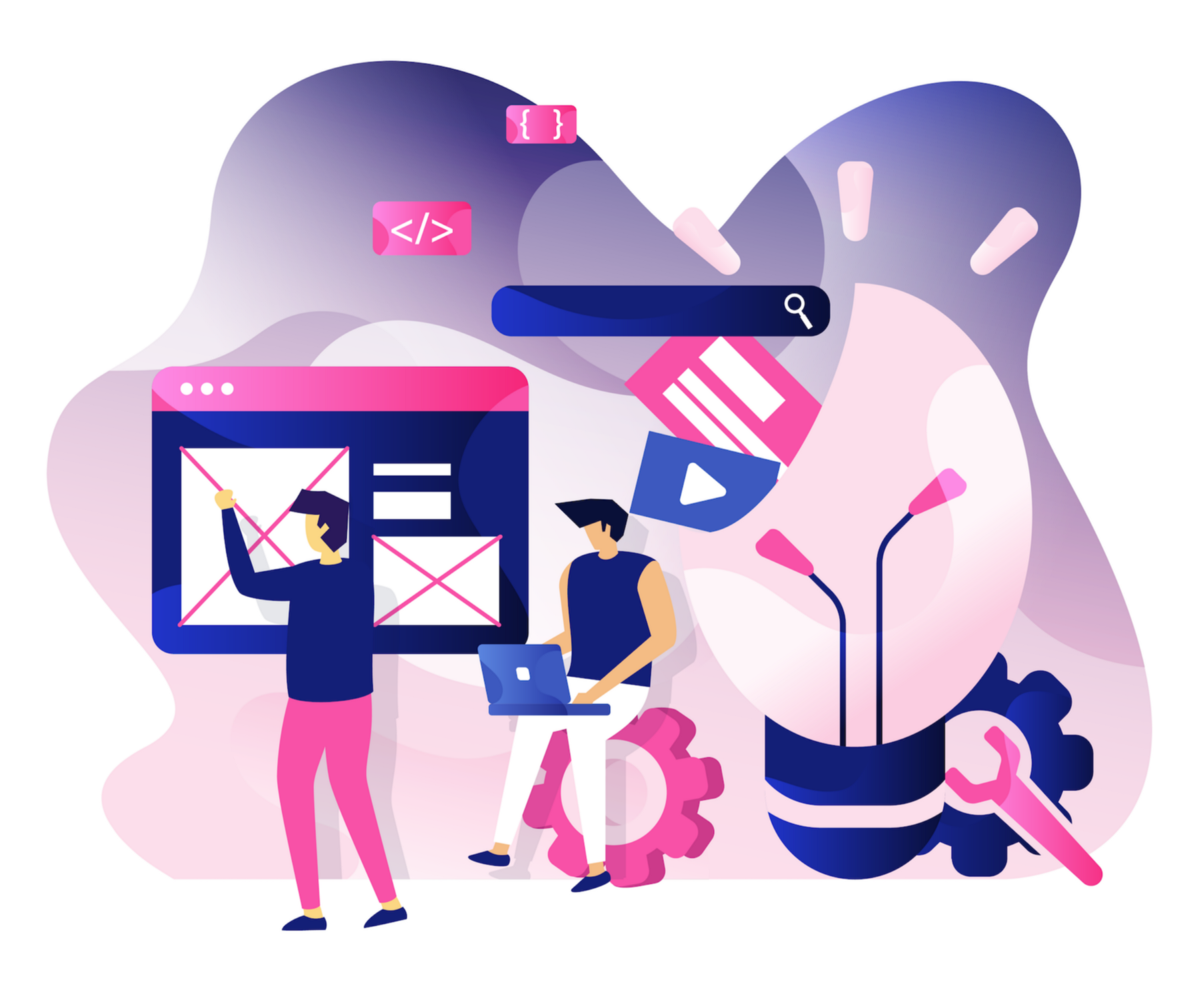 After working on different projects, it will be evident that you've already gathered enough skills to make you fit for the market. It would help if you were clear enough to create a portfolio aligned with your projects to ensure you market your skills and experience to potential clients. It is crucial to keep in mind that developing a portfolio isn't just one step away. You must undertake several activities to ensure you build a portfolio to attract clients. Before you create a portfolio, you must conduct enough research on the area of design you want to focus on. It is also essential to ensure that you have a proper background of the company you desire to work for and understand the crucial areas they focus on so that you can specify your skills accordingly.
Once you know what your company focuses on, you can therefore horn your skills to fit into whatever job you will be working on. As you focus on developing a great portfolio, you must ensure everything included in the portfolio reflects what you can do. It is important since it gives you the confidence to work on what you love, primarily when work from your career arises. Ensure that each piece in your portfolio focuses on a story, a cycle of your undertakings on different projects.
Make applications on relevant user experience design jobs
You should be fit enough to work on almost all user experience design tasks without ease at this level. Thus, you must consider applying to virtually any UX design opportunity. Among the wide range of applications you can think of are UX Designing, UX research, Usability testing, and Experience designing, among many more. With the invention of technology and remote accessibility, reaching out to these jobs is relatively easy because many online platforms offer related tasks. Therefore, you don't have to worry about how you will get these jobs. All you need is to build your portfolio extensively and ensure you meet all the desired requirements for a job-fit portfolio.
The growth rate of the user experience design field
While focusing on a career to pursue, most people will always focus on a job that seems to improve over time. With the growth of technology and innovations, many fields have experienced a recommendable level of development. Similar to such areas, UX designing is growing, and within no time, the level of technology incorporated in UX design will be a different story. Some familiar entities forcing the field to succeed are the need to shift most things from offline to online.
This is why companies embrace technology through UX design to push their businesses to another level. According to statistics, at least any good company has an excellent implementation of UX design as it dramatically advances businesses. Companies focusing on different areas or specifications have UX design incorporated. There are also a lot of freelancing jobs related to user experience design on freelancing platforms such as Upwork and Fivver. You can focus on these sites to ensure you get jobs that will help you grow your experience more and more.
Conclusion
With UX designing, there are a lot of things to cover. Therefore, it is undeniably true that UX design learning never ends. Consequently, it proves it as an extensive field you should cover, ranging from responsive design to user interface design. Even as you look towards other experts within this field, it is crucial to remember that everyone has their path to pursue and ensure they reach their desires – learn from each expert's story and create your own story through the desired course. Having discovered the pathways and steps you can consider, you should be ready to work towards excellent UX design. More importantly, whatever you focus on, ensure to do it with passion. A career in UX design is the best thing that should occur to you.
Additionally, follow up on more trends related to UX design as it will give you the psyche to keep moving through frequent updates. Furthermore, trends will help you understand what to focus on with the additional effort. Finally, ensure to participate in workshops and create excellent links with experts and other people at your level pursuing a career in UX design. As you start your journey, consider each step discussed extensively.
For more information connect with web design company India