The advent of the internet brought with it a myriad of ways of communicating, education, research, and entertainment. The business field has not been left behind either. As a matter of fact, it may be the field that has experienced the most profound impact of the internet in this digital age.
The traditional buying and selling no longer meets the needs of modern-day buyers and sellers and as a result, has been revolutionized and scaled up to meet modern day expectations. We have witnessed the abandonment of traditional methods of purchasing and the adoption of virtual stores and online selling and buying in just a matter of a few decades.
The traditional brick and mortar stores are now moving to have an internet presence to get a piece of the large internet market pie. As a matter of fact, this shift is not localized but happening globally; at every corner of the world.
In Africa alone, we have seen companies like Jumia and Kilimall come into existence. The Americas have Amazon and Asians have Alibaba. All of these companies are above the million-dollar mark, Amazon being the largest and in the billions. These are just a few examples of e-commerce companies in the retail sector. Other sectors include digital product selling, selling of services and subscriptions.
The million-dollar question, therefore, is how do we create a successful e-commerce enterprise? Now before we look at that, let us consider the success factors for any e-commerce business.
Factors to Consider for the Success of your e-Commerce Business
It is only natural for any rational consumer to compare prices between different brands for any given product. And as such, it is crucial for one to establish the prevailing market prices and compare with what competitors are charging for similar products before deciding on the price to charge for his product or service.
Different pricing strategies should be employed to strike a balance between attractiveness and earnings with respect to prevailing market prices. Some of these pricing strategies include Keystone Pricing where the wholesale price is doubled, Discount pricing, Psychological Pricing, Competitive pricing, Value-based pricing among others. The key is to ensure that the price is neither too high nor too low.
Maintaining High-Quality Products
The idea here is to ensure that you procure high-quality products from trusted suppliers. This is in order to fight the unfounded notion among the public that goods sold online are of inferior quality. Furthermore, if a company ships a substandard product to a customer, it will act as a major blow to the reputation of the company regardless of their return policy, and this in-turn could result in a loss of customers and hence declining sales. What you need to take from this is that high-quality products equal happy customers. And the reverse is also true.
Improving Store Accessibility
The design of your e-commerce website should be well suited to and accommodate your target market. It should be inclusive, in essence, simple and user-friendly. Your range of products should be ordered into simple easy-to-identify categories and the inventory should be updated on a real-time basis.
Having your site support multiple languages is also a clever way of attracting more customers to your site and thus expanding your customer base. Additionally, you can optimize your site to support mobile devices since the use of smartphones has grown exponentially over the years.
Securing Your Shipments
Of great importance and a major concern for both consumers and entrepreneurs is cyberspace security. Majority of online transactions (apart from pay on delivery) involve the submission of sensitive personal bank details to the retailer's website for the payment of the good or service to be delivered.
As an e-commerce company, it is expected of you to ensure the necessary security measures are in place to safeguard the information of your customers from nefarious hackers. One such measure is the use of SSL to secure your customers online shopping experience by encryption of data which prevents it from being compromised.
With that covered, let's now analyze the;
Steps involved in the Creation of a Successful e-Commerce Business
Step 1: Choose Your E-commerce Niche
The main question here is to ask yourself what is it you want to do online that isn't being done already or that isn't being done in adequacy. The key is to find a gap in the market and seek ways to fill the gap in an economic and profitable manner. In so doing, look for a niche in which competition exists for lack of competition often means lack of market.
However, avoid a niche dominated by major brands since the competition will be cutthroat stiff as they have massive budgets and more financing options against which a startup business cannot compete.
Step 2: Research Business Models
There are numerous business models that can be adopted by a company since no single structure works for everyone. These include drop shipping, wholesale and warehousing, labeling and manufacturing, and subscriptions where a single product is delivered to your customers at regular intervals.
Step 3: Personas and Product Selection
Once a niche has been selected, it is important to identify who you are, what your store represents, who your ideal customers may be, and what brand image you need to consistently project. The next task is to generate product ideas and carefully evaluate them before investing in the given product.
Step 4: Establish Brand and Business
In establishing your brand, you need to pick a brand name that reflects your persona, pick a theme and colors to associate the brand with. However, before establishing the brand, you need to establish the business as enumerated in the steps below:
Register your business> Pick your Store's name> Get your business licenses> Get your Employer Identification Number> Find the right vendors> Create a logo> Get visual (in this step you need to pick the colors that represent your brand and business).
Step 5: Create Your Online Store
Having finished the legalities of registering your business it is time to create the store. First, you will need to register a domain name as well as other domains that are linked to your store. Next, you will have to design the layout and interface of your store. You can do this yourself or hire the expert services of a web designer. Keep in mind that the design of your store need to be consistent with and compatible with your e-commerce software.
Now, choosing an e-commerce software is not easy. You need to take into consideration the loading speed, features, Search Engine Optimization capabilities, and compatibility with the various payment gateways among other considerations.
Step 6: Attracting Customers to Your E-commerce Store
Creating an online store and displaying your products is not sufficient to make sales and earn a profit. You need to think about driving traffic to your site, in essence, attracting customers to your store. Here is where Search Engine Optimization comes in handy. You need to have numerous keywords that redirect the Search engine to your site, products or advert campaigns. You can also use sponsored content, social media or a combination of both as well as pay-per-click ads.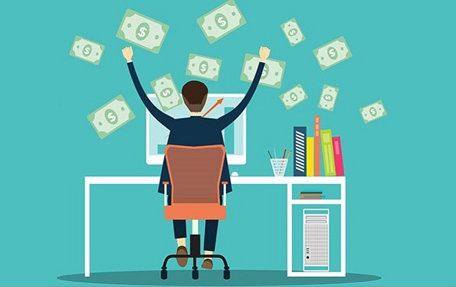 In conclusion, following the above steps diligently and with commitment should give you a footing in establishing a successful e-commerce marketplace. Best of luck!