You most probably have an idea in mind: to set up a powerfully running software or application. Nevertheless, how do you implement everything to turn everything as you would want? You cannot go about everything all alone. Usually, the development of software comes with a range of needs required in the entire development process. The quickly growing technological feeds now demand that this process get done in the most suitable ways to ensure software development that is up to the standard. One critical factor you should not forget is the speedy growth of demand for software development services. Every client is out to seek the best software development service. Apart from individual clients, great companies are also struggling to grab the best software development services.
It is a great idea to come up with a mind of developing software that suits all your desired requirements. Therefore, to meet the need for developing good software, several considerations are crucial. For instance, you will need a development team, especially when your project is a bit complex, and most importantly, you will at least need to have a software consultancy company to start your project on a good note.
Before quickly going for a software consultancy, you need to assess each meeting your desired software requirements. Not all software consultancies can all the software requirements as per the company or client's expectations. It is, therefore, crucial to consider a wide range of critical factors in establishing a suitable software consultancy company. Do you have a company that urgently demands the best out of software consultancies? Do you need your software developed as you would want with every aspect put into consideration? The following factors are crucial before going for any other software consultancy company: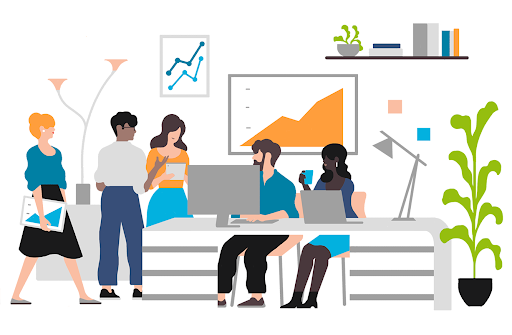 Establish the type of service
You probably understand what it takes in outsourcing and out-staffing. Each at least entails using some extra external labor. With outsourcing, a client, who may be a person or some company, gives the whole project to the development team, believing that the entire project progresses as desired until the completion of development. On the other hand, out-staffing involves incorporating an extra outside member who is not part of the development staff to work on some project. Therefore, the client or company entrusts that the person will complete the project as required.
Nevertheless, collaboration in the entire project calls for customers and relations with software Development companies. In most cases, the associations adopt the model of outsourcing. There are four crucial options for outsourcing: offshore, onshore, hybrid, and nearshore. With the four developed right for you, you remain with a wise choice to make. The country where a client or company outsources software development has a significant role in establishing the type of outsourcing. The four come with a range of advantages and disadvantages. For instance, offshore hiring is famous for several reasons.
Hiring offshore staff enables the outsourcer to minimize developmental costs with a great chance of enjoying quality services. If you explore the art further, outsourcings often reside in the United States and British companies at large. It speaks volumes of the service type you want when hiring a software consultancy company. Therefore, understanding the kind of service you want before going to any software consultancy company is crucial.
Go for the right and best outsourcing company
You do not have to go for any consultancy company with the trust that they can work for you, as you would desire. Many clients and companies have fallen short of wisdom in establishing the right consultancy company for their projects. Can you guess the end impact? Of course, a negative impact comes with outsourcing just any software consultancy company to work on a software project. Usually, outsourcing the right consultancy company from a different country calls for critical factors such as educational infrastructure, IT-market development, and the entire cost. Some of the best countries for considering the best software consultancy companies include India, the Philippines, Ukraine, and China, among many others. With India, the outsourcers can enjoy faster software developments and professional services. The country also supports a wide range of IT companies, thus depicting their development of credible software.
Ensure consideration of the communication process
Software development without proper communication is as good as generating problems and difficulties in the entire software development process. Nobody can love to face a rough time communicating what he or she needs for the software idea, yet the outcome is a product that is very different from what the client deserves. Some software consultancies fail to develop the desired software product because of poor communication and, in some instances, miscommunication. It, therefore, spells the great need for understanding a proper communication channel or process that can enable an adequate understanding of the postulated software development project. Right decisions on the communication process generate a wide of advantages to enjoy. For instance, if you choose a suitable software consultancy company that tallies properly with your communication mode, you may likely fail to suffer the project requirement repetition problems.
A software consulting company with better communication also eases the entire process of software development – you will get your desired software developed on time. Among critical considerations to make in choosing proper communication is the potential partner's English level and the time zone difference. For you to manage the time difference, discussions with the software consultancy company are crucial. For instance, you can consider scheduled meetups with the other end to smoothen the entire process.
If either of the partners in the software development process suffers communication problems due to poor English understanding or communication, then the postulated software development project may also suffer. It is crucial to ensure that the level of English for both parties is at par and proficient enough. Otherwise, you can devise proper ways of ensuring adequate communication, such as considering a third party to help in the same situation.
Since communication is also a crucial factor, it is essential to establish proper communication channels. Without appropriate communication channels, there is an excellent potential of crippling the entire software development process.  Among the most effective communication channels that can make the whole software development process productive is Skype. Apart from Skype, Gmail is also essential in communicating with the software consultancies situated in different countries.  Other applications are also ideal for the entire process. For instance, using My Teams, you can properly integrate with software consultancies to share crucial project files and documents. More importantly, the security of the development team is top-notch. Incorporating other essential tools for supervising and tracking the development process is necessary. For instance, you can opt for applications such as Confluence, JIRA, WebEx, Mattermost, among others.
Research greatly on companies
Comprehensive research will primarily land you on the right software company. Researching the same line calls for an extensive gathering of crucial information about a wide range of service providers. You can consider surfing through the internet to gather some of the vital details of software consultancy companies. Check out for their profiles, consistency in providing reliable software development services enough. You must be sure of the company's competence by checking the company reviews on some trusted platforms like Clutch and Goodfirms. Nevertheless, do not be quick to make conclusions about each company's suitability with just a look at the profile. Dig deeper, gather enough information, and once satisfied, reach out to them.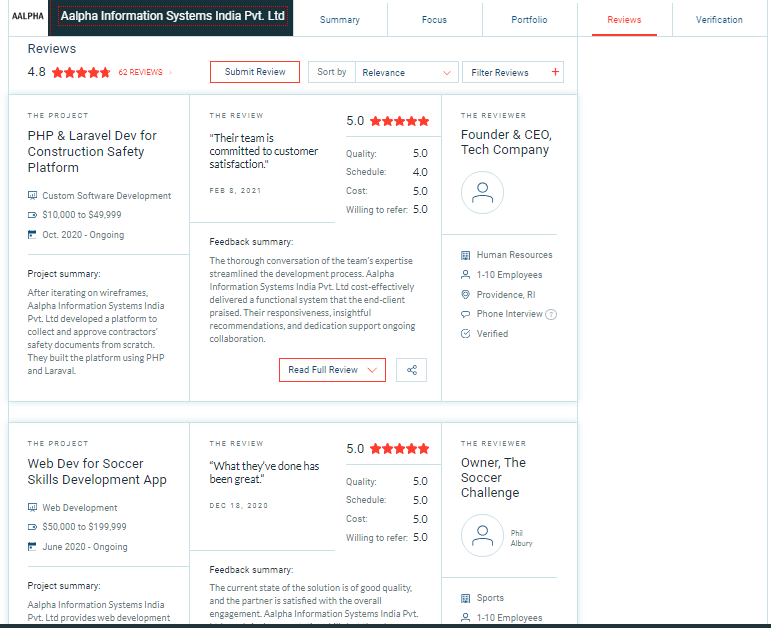 Conclusion
Your journey to finding the best software consultancy company lies right at the start of the process. In the beginning, you have a wide range of choices to make. You may choose a consultancy company that will fail to meet your software requirements or one that will stick to each condition and make the postulated software better. The above factors will steer your journey to landing a reliable software development agency.
If you are looking for the best software consultancy company then feel free to contact us today.
Also check: Factors to consider when choosing an iOS Development Company