Budget is one of the most important factors to consider when developing a mobile app for a company. India is one of the top IT centers for generating cost-effective IT solutions. It has the world's second-largest English-speaking population and a vast pool of qualified IT workers.
Today, there is an undeniable demand for mobile applications. Every company plans to create an app for its products or services. They intend to advertise on the Apple App Store and Google Play Store. Online platforms have become the norm for most brick-and-mortar companies.
Things to consider before hiring Indian app developers for your next project
Remember a few factors before searching for the best and cheap app developers in India. It will enable you to explain your concept better and help mobile app developers to understand your project. Let's start with paper!
Preparing an app need
A mobile application requirement brief, also known as a product specification document, helps organize your enterprise's mobile app needs. It outlines, lists, and guides the developer. Noting your needs has two advantages.
Make a concept summary.
Keep it as brief and sweet as possible. This is the first contact the mobile app developer will have with your company. The developer should be able to understand your app's purpose and goal just by reading this one-liner.
Recognize the correct flow
If you have ideas or views on how to navigate, put them down to explain the sequence that people wish to follow. Don't be afraid to suggest changes to the onboarding, user registration, and other screens. It'd help!
Examine the current apps
There are probably a few apps on the play store or the app store that directly or indirectly fit into your app idea. You may learn from their applications what features to add. App developers will benefit from knowing this information.
Specify the function
Your mobile app requirements document may omit essential elements like button color. You must help the app developer create a working app that solves the problem. Keep technical details to a minimum.
Your preferred mobile platform?
This is undoubtedly one of the main application choices. How to select the best mobile platform for your app? List the well-known markets — Android, Apple, Windows, and other third-party app stores.
Know Your Target Market
Take into account your target demographic while selecting a platform. It's easy to find with little research, and buyer's Platforms are widely used globally. For example, Europe prefers Android over iOS. So if you want to sell software to Europeans, go for Android. Depending on the country.
Analyze their Usage
Consider user behavior while choosing a platform. Whether you create a free app with no monetization, you don't care if consumers buy apps or make in-app purchases. Apple consumers are more likely to spend money on applications than Android users. While iOS consumers prefer to purchase apps from the Google Play Store, Android users prefer free apps.
Take note of UI/UX
UI/UX can make or break your project. Even if you have everything prepared, if your consumers dislike your program, they will leave. A superb presentation is as vital as unique data. DevOps takes its time. So look for a mobile app development company that gets it.
How much does an app cost?
Mobile app development involves a lot more than developing and designing an app. Various studies estimate app development costs between $80,000 and $200,000. Depending on different variables, the application fee may be considerably lower or more significant. To learn more, see our mobile app development cost.
How to Hire Offshore Indian Mobile App Developers?
Now that you know what to search for and where to locate in-app developers, you should employ India's finest offshore app developers.
Know the fundamental lingo
Nobody expects you to be an app development expert. You won't need app development services if you can. But mastering this area would significantly influence your other operational hours, years, and money. Knowing anything about the service you intend to outsource help.
Check the experience
While it is true that everyone must start somewhere, you do not want a staff of inexperienced mobile app developers. After all, creating an app is costly. Choosing an experienced outsourcing application development company or developer is logical. More importantly, check their previous client's reviews on several sites like clutch and good firms and choose the most desired one.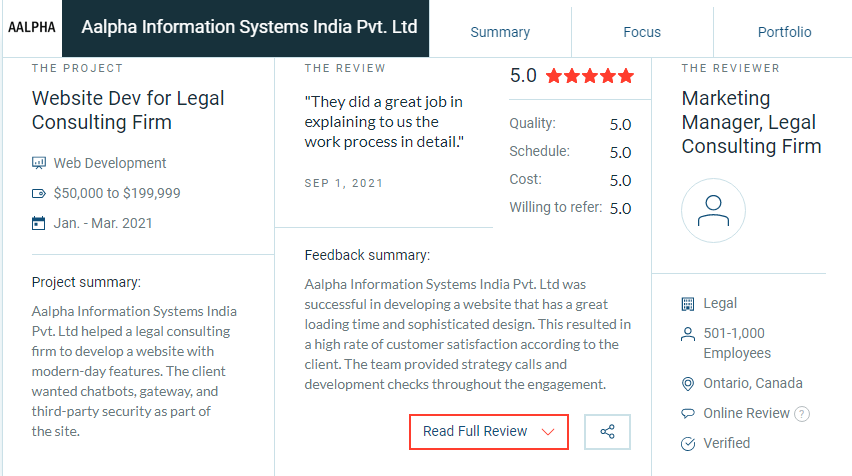 Define payment terms
You would have set a budget before searching for app developers. It would help if you also had a good understanding of app development expenses and estimations by now. When looking for an app development firm in India, start with money.
Clarify your app's goals.
We've previously covered creating a well-structured requirement document. It's time to utilize this information and help your offshore mobile app developers to understand your business better.
Conclusion
To employ app developers in India, follow this advice. Hiring app developers from different countries has numerous advantages if approached correctly. In today's world, app development is vital for all niches. To remain ahead of your competitors, you also need to learn the basics and jargon of app development.
Looking for app developers at the best rates for your next project? feel free to contact us today!