The Metaverse notion gained prominence during the recent epidemic, as individuals sought to avoid in-person connection, introduced remote working practices, and embraced digital means of commerce. Because of this development, individuals want to learn about and comprehend the Metaverse.
The Metaverse is a three-dimensional virtual environment that is very interactive. Users may exchange land, buildings, and other digital assets in the Metaverse, just as they do in the real world, and explore the area using their customized avatars. These avatars are exact duplicates of the user and can do all of a person's tasks in the real world.
What is the Metaverse?
The Metaverse is widely popular around the globe, with several definitions reflecting a range of viewpoints. To explain Metaverse succinctly, consider a three-dimensional network driven by virtual reality (VR) and augmented reality (AR). The Metaverse is durable, self-sustaining, limitless, and interoperable, and these traits are critical to its existence.
Durable refers to the fact that it continues to exist independent of the user's physical presence.
Infinite supports are an infinite number of modern users and virtual reality realms.
Self-sustaining implies that users may earn money and pay for their usefulness inside the Metaverse.
Interoperability enables users to transport their virtual things, such as avatars, across Metaverse projects.
What are the Metaverse's advantages?
With the rising trend of telecommuting, more individuals socialize and interact online using virtual spaces and digital forms of communication such as video and web conferencing.
To enhance consumers' current digital experiences, Metaverse immerses them in a 3-D immersive universe with various real-world capabilities. The following are the primary advantages that Metaverse provides.
Resolving issues associated with remote work
Metaverse can overcome all of the current issues associated with remote work. It offers managers a virtual environment where they may meet and converse with workers (through their avatars), read their body language, and maintain an in-person connection. Additionally, the company may tackle workplace issues such as time theft and goldbrick by keeping track of the team within a virtual office.
Providing virtual tour experiences
While traveling is exciting, not everyone can visit their desired places. The Metaverse comes into play since it enables individuals to go digitally to locations they are physically unable to visit. Using the combined capabilities of the Metaverse, augmented reality, and virtual reality, a sophisticated virtual environment with a first-person perspective is being constructed.
Benefits monetization
Numerous individuals express interest in the Metaverse. Some are developers aiming to use the ecosystem to construct business-specific initiatives, while others search for revenue-generating possibilities. Fortunately, the Metaverse can suit both parties' needs. Due to the Metaverse's open-source nature, anybody may construct a worthwhile project on top of it. Similarly, anyone may join the ecosystem as ordinary users and make money by creating and trading NFTs.
What are the Metaverse's use cases and applications?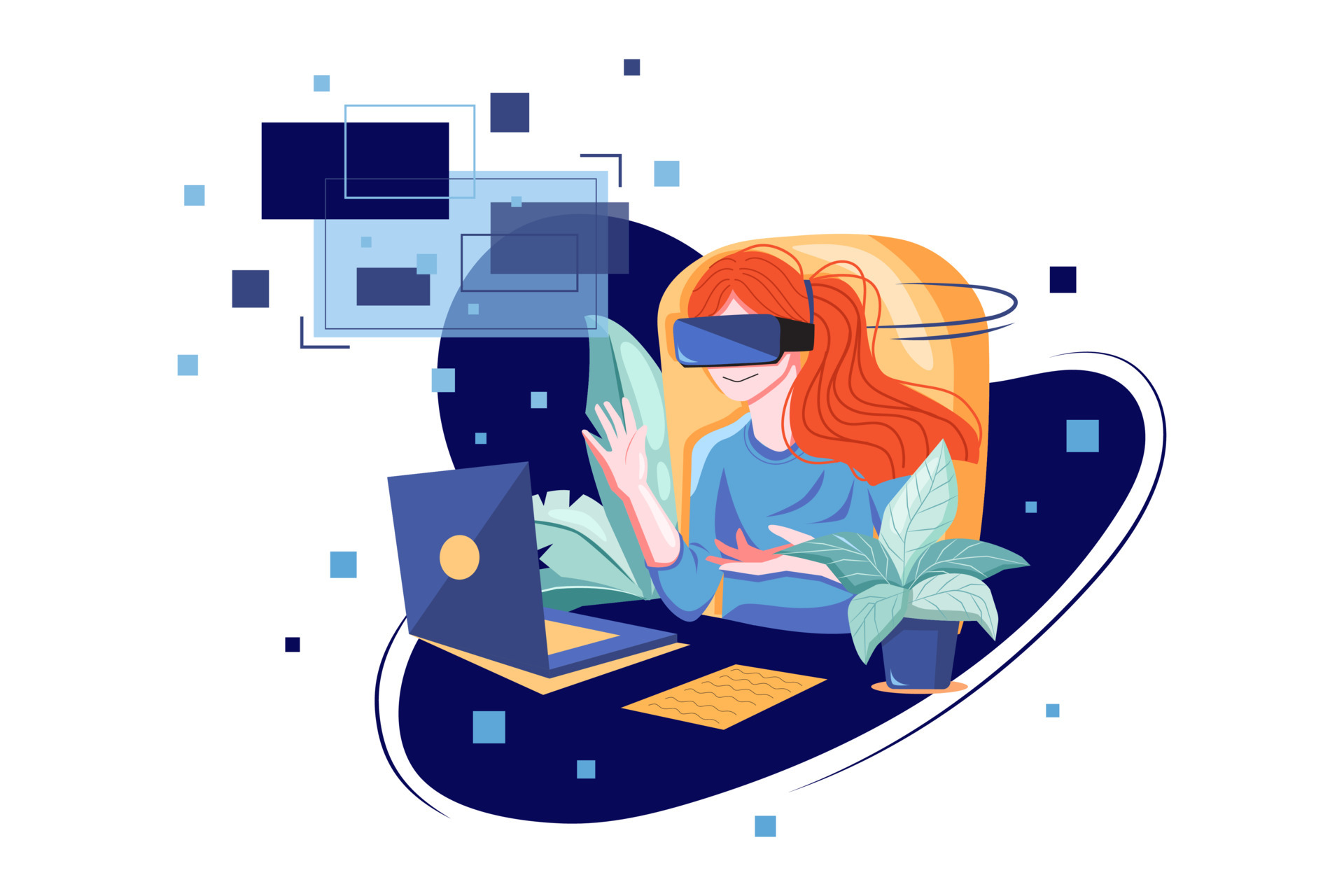 Advanced blockchain application scenarios
Blockchain or decentralized technology is critical for the Metaverse's widespread adoption across critical businesses. While blockchain technology is used to fuel cryptocurrencies such as Bitcoin, Ether, and Dogecoin, blockchain technology is capable of much more than augmenting and preserving coins. It may operate as a distributed ledger for recording peer-to-peer transactions and facilitates the production of non-fungible tokens (NFTs) and decentralized applications (dApps).
Companies may leverage Metaverse to create more engaging and realistic NFT markets where consumers can engage with one another, browse desired NFTs, and make more informed purchasing choices. Because Metaverse provides a shared virtual area, it has supported new NFT or blockchain games in which users may gather and sell in-game valuables. Blockchain-based game creators use the Metaverse to create these next-generation online games.
Virtual workspaces and learning environments
The epidemic of COVID-19 has prompted enterprises globally to embrace digital ways of communication. Additionally, video conferencing services have grown in popularity to facilitate remote employment, online education, and other work-from-home arrangements. Due to the real-time audio and video interaction, these platforms cannot provide a compelling, engaging experience.
Metaverse addresses this restriction by providing customers with a more engaging experience with its visually rich virtual world, 3-D avatars, and immersive meetings.
Businesses and marketplaces on the internet
Businesses benefit from new possibilities created by technology, enabling them to market their services and offers more effectively. With the growing use of the Metaverse, businesses are breaking out from the two-dimensional surface of e-commerce and embracing realistic virtualized settings for a more immersive experience.
E-commerce merchants may communicate in a virtual area and conduct trade formalities such as product inspection, negotiation, and transaction closure. Additionally, businesses may influence clients more effectively by depending on engaging and realistic marketing material rather than only on digital marketing strategies.
Finally,
Metaverse is undoubtedly the most significant invention in the realm of virtual reality, and it will fundamentally alter our perspective of the internet and social media. As with any nascent technology, the Metaverse has specific potential difficulties.
For more info contact Blockchain development company!
Also check: web 3.0 vs metaverse