Shopify is almost synonymous with e-commerce. For an excellent cause. It is one of the most popular ecommerce systems available, powering over a million companies in over 175 countries.
However, popularity does not necessarily imply that something is the most excellent answer for you. As you're likely aware, because you're looking for Shopify alternatives, there are several alternatives to Shopify.
What is Shopify?
Shopify is a piece of ecommerce software that enables you to run an online shop. You can create a website through the platform, manage items, calculate shipping charges, and sell across different channels.
In addition, as Shopify is a cloud-based, hosted solution (also known as a SaaS or software-as-a-service), you are not responsible for software maintenance.
Shopify Alternatives 2023
Once you have a clearer understanding of the features you need in your future ecommerce platform, it is essential to assess Shopify's rivals.
While we did not include every ecommerce platform on the market, such as Volusion, Weebly, and OpenCart, this list should give you a decent understanding of some of the most popular ecommerce platforms available today.
1. BigCommerce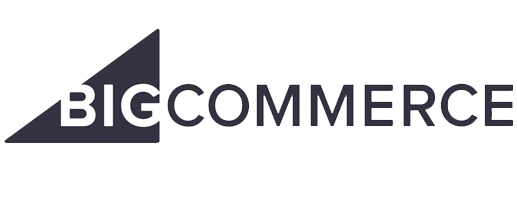 BigCommerce, founded in 2009, is a versatile, open SaaS ecommerce platform that allows companies of all kinds to create and expand online storefronts.
BigCommerce is superior to Shopify if you want to build and scale your company. Shopify is ideal for getting started. Importantly,  it allows businesses to expand their services, payment choices, as well as app integrations.
Pros
Included in every plan are robust out-of-the-box features.
Support for more than 55 payment gateways with no transaction fees.
The drag-and-drop Page Builder visual editor requires no coding expertise.
Support is provided 24 hours a day, seven days a week, and over 85 percent of difficulties are fixed on the first phone contact.
Cons
BigCommerce provides a wide variety of premium themes, but just five free themes, compared to nine offered by Shopify.
There is a modest learning curve since there are many more out-of-the-box functionalities than Shopify.
2. WooCommerce

WooCommerce is an open-source plugin introduced in 2011 that converts WordPress websites and blogs into ecommerce websites.
If you're already comfortable with WordPress, this makes WooCommerce a suitable option for Shopify.
Do not worry that you can only utilize WooCommerce with your WordPress blog. For instance, BigCommerce provides an extension that integrates with your current WordPress site and is simple.
Pros
The plugin is entirely free to use on any WordPress website.
It integrates easily with any current WordPress site.
Because it is open-source, the code of your shop may be customized.
You have access to hundreds of extensions, both free and premium.
Cons
Even though the plugin is free, you are still responsible for paying for domain hosting, an SSL certificate, an email provider, and other services.
Adding key capabilities to WooCommerce necessitates using plugins, which increases site complexity and decreases site speed.
3. YoRent

In Yo!Rent ecommerce solution, you can find all sales features that are available in Shopify and also several other rental management features like booking calendar, rental security management and late returns.
Being self-hosted, Yo!Rent provides the option to select a safe and secure server, which makes it highly reliable for small to enterprise level businesses. It's a fully customizable white label rental software for startups, SMBs and enterprises. 
Pros
Available at one flat fee instead of monthly recurring prices

Both sales and rental features available

Multilingual and multi-currency support

One-year of free technical support

Fully scalable with unlimited listings, transactions and user profiles
Cons
Readymade template not available
4. Magento

Magento is an ecommerce platform based on open-source technology that was first launched in 2007. Magento, which Adobe acquired in 2018, provides Magento Commerce for commercial enterprises and Magento Open Source for small businesses.
Therefore, if you are a massive admirer of Adobe's other products and have considerable technical abilities, you may pick Magento over Shopify.
Pros
Because it is open-source, you have access to the backend and may modify any aspect of your online business.
Magento has a network of more than 260,000 developers globally that provides new platform capabilities.
Enterprise enterprises using Magento Commerce may choose a cloud-hosted solution based on AWS or a self-hosted solution.
You have access to a vast ecosystem of third-party programs and extensions.
Cons
You must either host Magento Open Source or a third-party web hosting service.
While Magento offers fixes and upgrades, it is your responsibility to install and manage them.
Magento's setup is highly complex, resulting in hefty expenditures for completing builds.
5. Yo!Kart


Founded in 2015, Yo!Kart is a leading ecommerce marketplace software which is an ideal alternative to Shopify. This self-hosted platform comes with a lifetime license and is currently powering more than 200 eCommerce stores across the globe. This is a fully customizable platform equipped with robust eCommerce features to cater to businesses of all sizes and build a competitive advantage.
Pros:
The open source code of the platform allows it to be customizable and scalable to cater to the different and increasing requirements of the business.

The marketplace built with Yo!Kart will be self-hosted meaning the data on the marketplace is secure from any cyber threat.

Marketplace-specific features such as product management features, personalized marketing features, powerful reporting & analytics, security features, and shipping & fulfillment features make it an ideal option to build an ecommerce marketplace.

1 year of free technical support helps business owners identify and fix the bugs (if any) in the system.
Cons:
Modifications in design themes are limited & customizations are paid.        

Beginners have to spend more time in order to learn the system.
6. Shift4Shop

Shift4Shop has provided ecommerce software with an emphasis on SEO since 1997.
If you depend significantly on organic search and are an SEO enthusiast, you may favor Shift4Shop over Shopify.
Pros
Numerous SEO techniques, including Google AMP for product pages and 301 redirects.
Integrated blogging platform offered with all plans.
Shopify provides a complete ecommerce platform for tiny businesses for less than the price of its Basic plan.
Cons
The high learning curve might make it tough to navigate the shop builder and locate the necessary tools.
The free themes share a design that is not as current as those supplied by Shopify and BigCommerce.
7. Wix

Wix, founded in 2006, makes it simple for anybody to create a website and provides ecommerce-specific company solutions.
Wix may be a better alternative than Shopify if you have less expertise and need a straightforward website builder.
Pros
A drag-and-drop website builder makes it simple to launch your business rapidly.
You get support for six variations per product and 300 variant SKUs.
Wix's Help Center is extensive, well-organized, and searchable.
Each of their ecommerce premium plans includes a free domain for one year.
Cons
Unless you have an enterprise subscription with bespoke storage capacity, you have a maximum of 50GB of storage space.
Wix does not accept Apple Pay or Amazon Payments as a form of payment.
Now no chat assistance is available; thus, you must phone or send a ticket.
Planning to develop a best alternatives to shopify? connect with eCommerce development company!